PELICAN PARK SPONSORSHIPS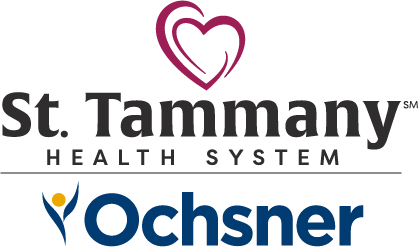 Wow! Pelican Park wants to offer a huge THANK YOU to the partnership of St. Tammany Health System and Ochsner Health, the Park's very first sponsor under our comprehensive new sponsorship program.
St. Tammany and Ochsner partnered with the Park as our Youth League Sponsor, which means you'll see their co-branded logo on all Pelican Park youth league uniforms and awards t-shirts for the next three years! Their endorsement of the Park's mission, "to make a difference in the lives of children and adults by meeting the recreation, sports, and social needs of more than 65,000 residents in the greater Mandeville area and beyond," displays an admirable commitment to our community at large, healthy lifestyles, and a superior quality of life for all who frequent Pelican Park.
Again, we say THANK YOU to St. Tammany Health System and Ochsner Health for their support of Pelican Park!
About the partnership of St. Tammany Health System and Ochsner Health
St. Tammany Health System and Ochsner Health work together in partnership to improve this community's health and quality of life, today and for the future. Together, they represent the most complete system of care, aligning west St. Tammany's top two independent health leaders behind the common goals of improving access, expanding specialty care and making care affordable. Learn more at StTammany.health and Ochsner.org.
About Recreation District #1/Pelican Park
Pelican Park serves as a vital part of the Northshore community. The 550-acre facility includes 32 athletic fields; a 3-court gym and a 4-court gym; the 46,000-square-foot, multi-purpose Castine Center; a walking trail, dog park, sand volleyball courts, and 18-hole disc golf course; and, completed in 2019, a $1.6 million recreation area, The Groves, that features 8 pickleball courts, outdoor fitness equipment, a boardwalk surrounding a pond, green space, and a family fun game area with horseshoe courts, bocce courts, and shuffleboard courts. To learn even more about Pelican Park, visit www.pelicanpark.com
About the Pelican Park Sponsorship Program
To learn more about the Pelican Park Sponsorship Program and how to become a sponsor of one of the Park complexes or one of its numerous special events, visit https://pelicanpark.recdesk.com/Community/Page?pageId=27410.
We invite you to take a look through this catalog of unique
sponsorship opportunities below to decide how your

organization can best support Pelican Park and the

65,000+ Recreation District #1 residents we serve.

Don't see a perfect fit? We can customize a package that

suits your needs and helps you reach more than 1 million

Pelican Park visitors each year.
For more information, contact Ripple Resources