Environmental education workshops and events at pelican park
Environmental Education

Environmental Education at Pelican Park
Please Join us for our next Environmental Education Event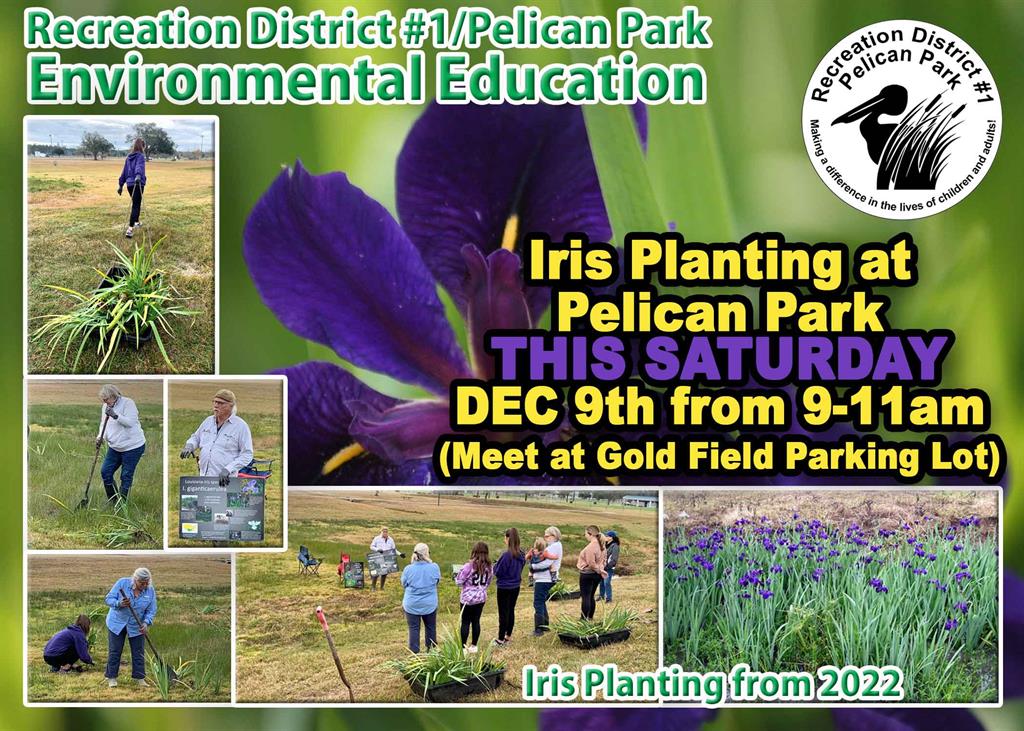 If you have questions or would like to learn more about what you can do to help in our community, you can contact Pelican Park's Environmental Educator, Louisette Scott at:
LouisetteScott@pelicanpark.com
Please makes sure to share your activities with us at:

#PelicanParkLearnWithUs
#PelicanParkFun
Iris Planting at Pelican Park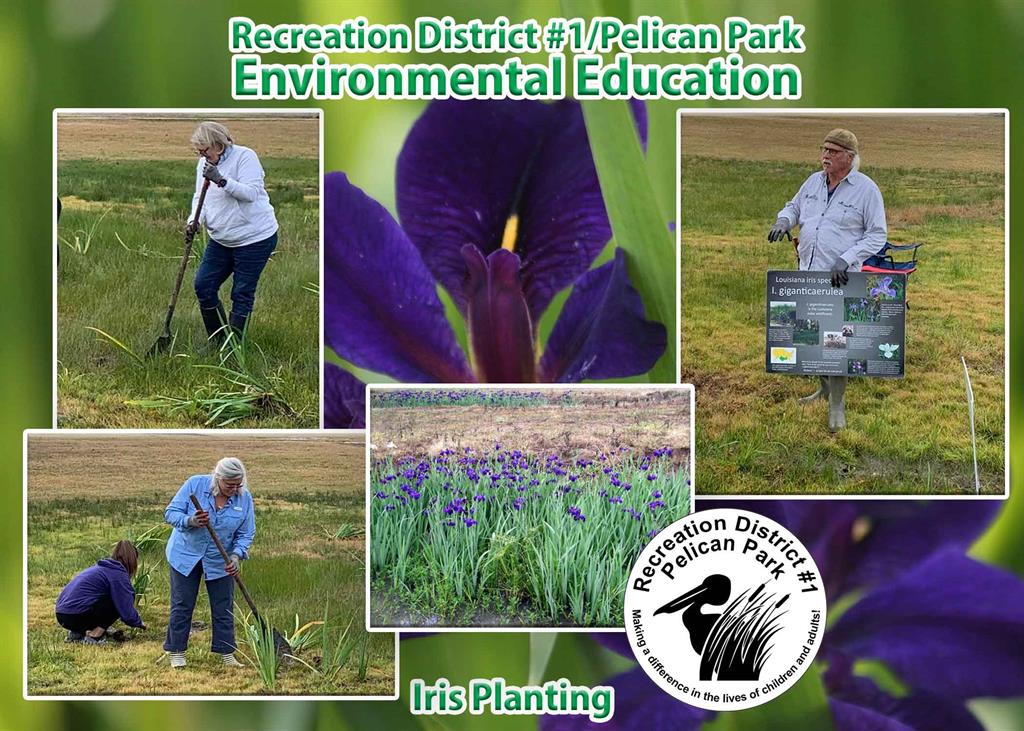 Thank you to the Louisiana Iris Conservation Initiative (LICI) and local volunteers that came and spent Saturday, January 15th with us and planted 200 beautiful Irises that we can watch grow and prosper at Pelican Park!!
Pelican Park, Recreation District #1 through its Environmental Education Program, partnered with Dr. Logan Wiedenfeld, Gulf States Mycelium Society and Matthew Herron, Environmental Education School of Coastal Plains, who conducted a workshop on Saturday, December 4, 2021. The workshop was held at the Pelicans Landing Pavilion and consisted of a mini-lecture to get oriented on the world of mycelium followed by a field walk to identify and collect mushrooms.
Thank you to the knowledgeable presenters that volunteered their time and the students that came out to learn with us. They all took a beautiful field walk together, where they enjoyed finding a variety of mushrooms. When the class came back to the Pelicans Landing pavilion, they were able to look at their findings through a microscope a discuss and identify each one!
Mushroom Foray Workshop - Friday, May 13, 2022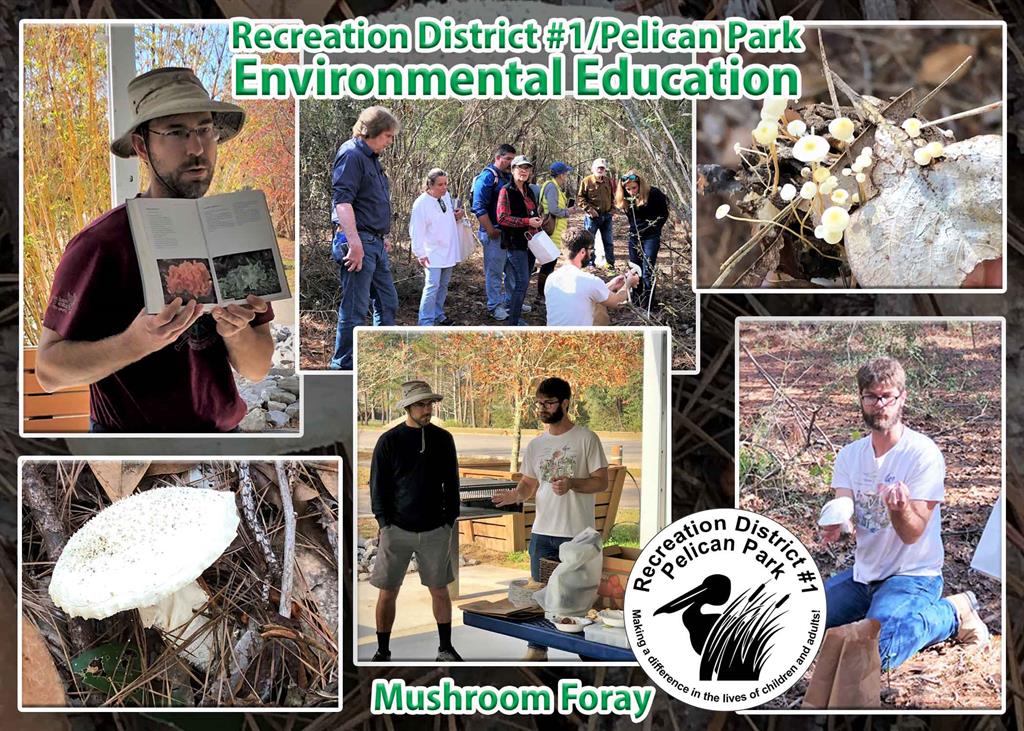 If you would like the Documents from the Mushroom Foray workshop click the link below:
/RecDeskPortal/Portals/514/Mushroom Foray Class Documents.pdf
The Monarchs Journey North
The fourth generation of monarchs will soon begin their journey south on their annual migration to overwintering sanctuaries in Mexico and Michoacán, Mexico. Watch the Journey North's interactive maps to find out when the first monarchs arrive in the sanctuary region (typically around November 1st).
Click the link below to see the interactive migration of monarchs and you can also mark your sightings of monarchs, bald eagles humming birds etc...